Gentle Rejuvenation System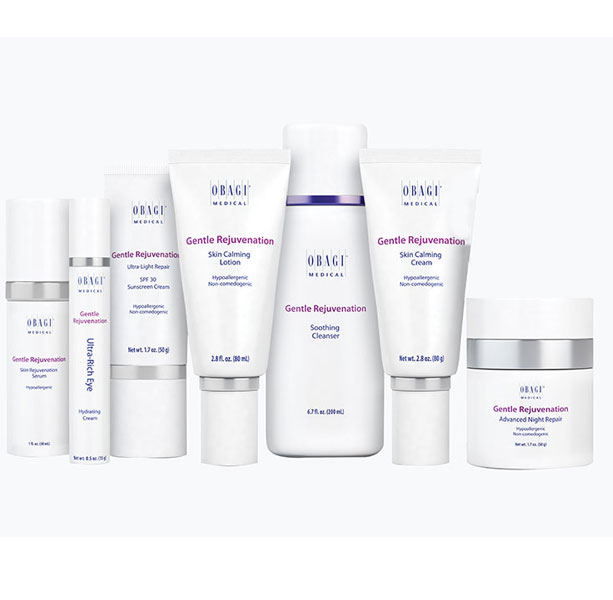 Obagi Medical Products
Complete skin care system specially formulated for sensitive skin and for those not yet ready for more aggressive treatments. Includes clinically proven ingredients to help improve the appearance of prematurely aged skin with an exclusive combination of natural growth factors.
The Difference Is in the Exclusive Kinetin-Zeatin Complex
The unique and exclusive Kinetin-Zeatin Complex provides natural, plant-based growth factors clinically proven to promote healthy, rejuvenated, youthful-looking skin.
Prosome Delivery System

The Kinetin-Zeatin Complex is transported into the skin by Prosomes, an exclusive breakthrough delivery technology, and slowly released over a 12-hour period to help improve the visible signs of skin aging.
This system includes the following products:
Skin Calming Cream
Skin Rejuvenation Serum